For 24 hour substance abuse case management services, call Jessica, Clinical Case Manager, at 517-375-1652.
Struggling with addiction?  Addiction is a complex disease that negatively affects every aspect of a person's life.  The primary goal of treatment at Livingston County Catholic Charities is to assist the client towards recovery from chemical dependence and its impact on healthy daily functioning.  An individual who engages in substance abuse treatment is expected to maintain abstinence.
Program Components: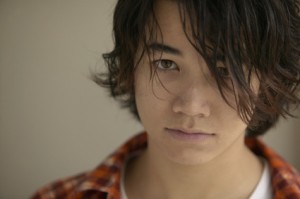 Comprehensive Individual Assessment
Treatment Planning
Individual and Group Therapy
Community Support
Family Therapy
Treatment is designed to deal with issues which hinder a person from moving forward in their life and to enhance their ability to develop healthy daily functioning.
Co-Occurring Disorders:  At times, some alcohol and drug abusers also experience a diagnosed mental health disorder.  Trained therapists are able to work with individuals experiencing dual diagnosis.  A client with a dual diagnosis, when determined necessary, may be referred to the agency psychiatrist for a psychiatric assessment and medication monitoring.
Fees:
LCCC participates with many major insurance companies, managed care programs and specialized grant programs.  LCCC also provides a sliding scale fee (based on total household income) for persons who are uninsured and who do not qualify for services through a managed care or grant program.
Counseling Staff:
All Mental Health/Substance Abuse Treatment Therapists are Master-Level Social Workers, Psychologists, or Counselors and are licensed by the State of Michigan. The Psychiatrist is licensed by the State of Michigan.
Appointments:
For an appointment call 517-545-5944 and an Intake Coordinator will assist you with scheduling your appointment.  If it is an urgent matter or after hours, contact Community Mental Health at 800-615-1245 or go to the nearest emergency room.
Engagement Group:
Livingston County Catholic Charities (LCCC) offers Substance Abuse Engagement Groups three times per week. All persons with substance abuse issues, past and present, are welcome to attend these groups, FREE.
You need not be enrolled in any other program or service at LCCC to attend an engagement group. The groups are led by a case manager and peer recovery coaches and are for education, support, and encouragement. They are designed to help the individual think about and evaluate their substance abuse issues in a safe, supportive environment without pressure or judgment.
All are welcome and no preregistration is necessary.
Mondays 6:00p – 7:30p
Wednesdays 10:00a – 11:30a
Fridays 10:00a – 11:30a
Client Comments: 
"This group is my hope!"
"If not for LCCC and my counselor, I would not have stopped using drugs!"
"I don't know where I would be if I didn't come to Livingston County Catholic Charities!"

"I come from a dysfunctional family filled with drugs and violence…I don't know where I would be if I didn't come to Livingston County Catholic Charities."

For more information, visit our Substance Abuse Resources page.
Recipients Rights
Recipients of substance abuse services have rights protected by the state and federal laws and promulgated rules. You may request a brochure outlining these rights. Upon engaging in services, a Know Your Rights brochure will be given to you as part of your orientation. For information or assistance, contact: Suzi Snyder at 517-545-5944 or Recipients Rights Coordinator, Michigan Department of Community Health, Mental Health and Substance Abuse Services, Bureau of Substance Abuse, 320 South Walnut St., 5th Floor, Lansing, MI 48913